Sakura Watch, April 2, 2012 - Early sakura // cherry blossom buds in High Park!
Sakura Watch, April 2, 2012 - Normally the Sakura only begin to show signs of blooming in late April to first week of May - but this year signs of new buds are already showing weeks ahead of schedule!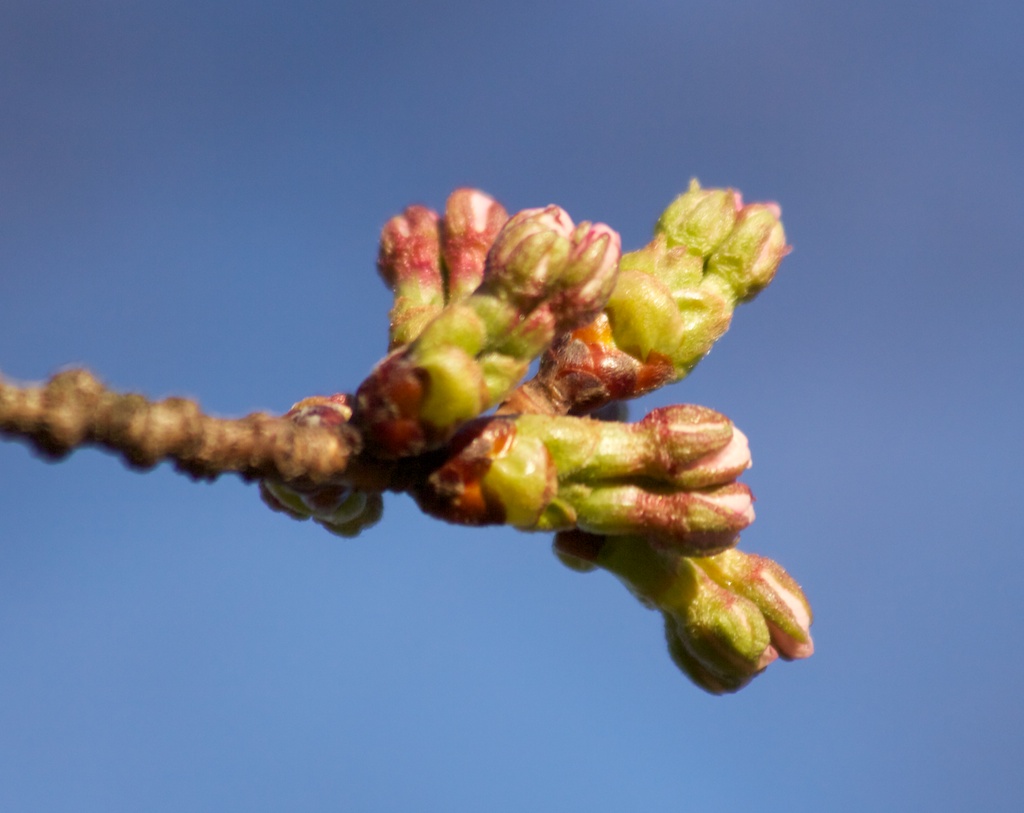 There have been reports of other Sakura in downtown Toronto already in full bloom near University of Toronto (I may have to investigate later this week).
Walking through the park, I've noticed that the cherry blossoms are at slightly different stages of budding - some have larger, pink & green buds while other trees are still showing darker violet, smaller buds. Overall, I've never seen the buds out this early in the year - we may be in for a treat come Easter weekend!